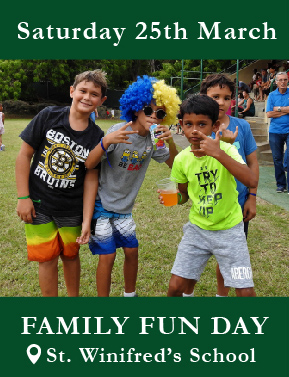 Date:
Saturday 25th March, 2023
Location:
St. Winifred's School
A great family event where you can join in or cheer on as teams of all ages compete in three-legged races, water balloon rivalry, egg tosses and more! Wear your house colours to show your support for Burton, Ince or Seale.
Food and drinks on sale. 
TICKETS ON SALE NOW - $10 per person
Children 6 & under free admission
Click here to purchase tickets on the website.